Welcome to the Governor Support Service
The Governor Support Service is an independent service offering governor training, advice, guidance and support to all Hillingdon Schools. With over 20 years' combined experience working within local authorities in Governor Support roles, we are able to offer local and legislative advice, support and training to school governors and clerks.
More
Our services
Advice & Guidance
We provide governing bodies and schools with information, support, and advice to proactively promote and achieve outstanding governance.
Schools can access our full range of services by purchasing a service level agreement with us for 2010/2021, or schools can access the training on a 'pay as you go' basis. Please contact us for further information
GSS Christmas Closure
Please note the GSS will close for Christmas from Friday 25th December 2020 until Friday 1st January 2021 (incl.). The GSS will resume business as usual on Monday 4th January 2021.
New courses for Autumn 2020 and Spring 2021 have now been released.
***Bookings to be made through the link above***
Face coverings
In schools where pupils in year 7 and above are educated, face coverings should be worn by adults and pupils when moving around the premises, outside of classrooms, such as in corridors and communal areas where social distancing cannot easily be maintained.
The Department for Education would expect schools to ensure any changes required in light of national restrictions are in place as soon as practically possible, and by Monday 9 November at the latest. Read the full guidance by clicking the link above.
The checklist asks questions of governing boards in 6 areas of resource management. It provides clarification for each question, examples of good practice, and details of further support available to assist schools in addressing specific issues.
The SFVS document, checklist and dashboard guidance, and additional resource documents are appropriate for the 2020 to 2021 reporting year.
12th November 2020
During the national lockdown starting on 5 November Ofsted will carry out their work remotely where they can, only going on site where it is necessary to do so, or in response to urgent concerns.
A range of typical questions and lines of inquiry can be found by logging in and selecting "Guidance Centre" then click on Ofsted resources.
14th October 2020
Guidance on full opening
Although the majority of the guidance is operational, governing boards need to be assured of the revised risk assessment and health and safety matters.
1st October 2020
School Governance updates
Important news relating to governance in maintained schools and academy trusts
** Please note**
The DfE therefore advises against governing boards meeting in person, and to instead adopt alternative arrangements, for example by using video or teleconferencing applications.
5th November 2020
Governing boards and clerks please note the handbook has been updated on 1st October 2020.
Changes can be found on pages 8-12.
Where you have completed the headteacher performance management process for the year 2020, or it is currently ongoing, there is no expectation that this should be reviewed to reflect the revised headteachers' standards. In this transitional year we advise schools to engage with the 2020 headteachers' standards as part of ongoing development conversations and to adopt them at the most appropriate point in the year.
This has been added to our course material of 8th October
Keeping Children Safe in Education,updated effective from 1st September 2020
In reference to completing your Annual Governance Statement for 2019/20.
Regarding outcomes (assessments and testing), please refer to the Department for Education (DfE) 'Guidance for full opening: schools' – with particular reference to Section 4 'Assessment and Accountability'.
See our revised Annual Governance Statement Template, in "Model Documents" section once logged in.
12th November 2020
Governors should be aware of the fact that the Health and Safety Executive (HSE) has confirmed that it will be carrying out spot-checks in schools as they return to full capacity.
Governors should ensure that school duty holders are aware of the HSE spot checks and know about the school's risk assessment and have it to hand if they receive a call from the HSE. Where the initial call raises concerns about a school's approach, it will be referred for a further intervention which may include a visit to the school.
4th September 2020
A summary of the role of governors in the safe re-opening of schools incl. risk assessments.
No log in/password needed for this download
Papers from the meeting on 20th May 2020.
Autumn meeting date to be advised.
No log in/password needed for this download
Keep up to date with the latest education news.
Our Courses
The Governor Support Service provides a programme of training and development sessions each term that governors, headteachers, senior leadership teams, associate members and clerks can access to help them carry out their duties effectively.
We run a varied range of training courses and briefing sessions covering subjects such as Safeguarding, Exclusions, the Curriculum and HR Matters in addition to regular termly briefing sessions for clerks and chairs and an induction programme for those who are new or fairly new to school governance including all categories of governors, senior leaders, clerks and associate members.
*NEW  COURSE BOOKING ARRANGEMENTS* From October 2019 please see below:
Courses can no longer be booked on this site. Details of all our training courses can be accessed by clicking here and selecting the 'Governor Support Courses' tab on the left-hand menu. New users to the course booking service will need to complete the registration process (via the 'Register' tab on the top menu bar) to create a personal account where their bookings can then be viewed and amended as necessary. More information on how to register here.
*Have a look at our Autumn term 2020 and Spring term 2021 webinar courses by clicking on the link here*
If you need any support with using the new course booking service please contact us on 01895 717321 or by email at office@governor.support
Schools we work with often have vacancies for school governor volunteers. If you are interested in volunteering, why not find out more?
Apply through GSS directly by completing the form below or click on the link below to volunteer through a charity we work with, Governors for Schools: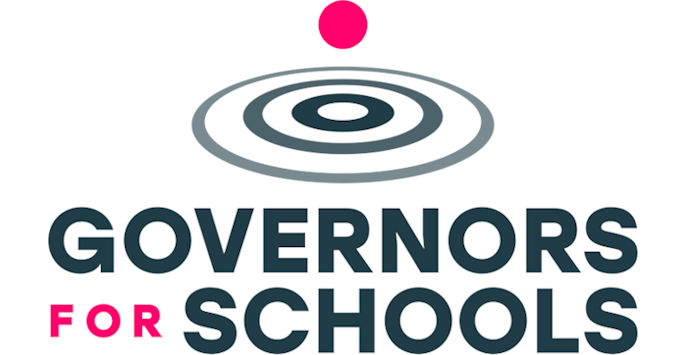 https://www.governorsforschools.org.uk/volunteers/apply/
Information about the role:
https://www.governorsforschools.org.uk/volunteers/
Contact the Governor Support Service:
If your school is interested in the services provided by GSS, please contact us using the form below.